EMTA Forum in Singapore - October 20, 2022 (In Person Only)
Sponsored by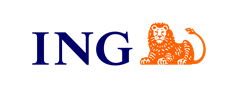 The Raffles Hotel
The Casuarina Suite, Level 3
One Beach Road, Singapore
(please use Seah Street)
12 p.m. Noon Registration

12:15 p.m. Luncheon and Panels Begin
"Up, Down or Sideways?  South and Southeast Asia"
Robert Carnell (ING Bank) – Moderator
Head of Research and Chief Economist, Asia Pacific
Adam McCabe (abrdn)
Head of Fixed Income, Asia and Australia 
Kaimin Khaw (Loomis, Sayles)
Senior Sovereign Analyst
Vishrut Rana (S&P Global Ratings)
Economist, Asia Pacific

"The China Factor"
Kaushik Rudra (Standard Chartered)
Global Head, Fixed Income Research and Head of Asia Research
Claudio Piron (BofA Securities)
Managing Director and Co-Head, Asia FX and Rates Strategy
Christian Carillo (BlackRock)
Managing Director, Head of APAC Economics
Kalai Pillay (Fitch Ratings)
Managing Director, APAC Corporates

Additional Support Provided by BofA Securities, Fitch Ratings, Standard Chartered and S&P Global Ratings.

This event is not open to the media and is off the record.

Registration fee for EMTA Members: $95; Non-members: $495.  
Registration will close on Tuesday, October 18th at 5:00 pm (Singapore time).
Luncheon will be served with the compliments of ING Bank.
This Forum will conclude at approximately 2:30 p.m.
All attendees must be vaccinated in compliance with Singapore regulations and mask-wearing is optional.